Fabric Class is a online design school, a community of creatives, built to inspire and share knowledge. It's a place where we celebrate craftsmanship, where we push the unique craft of designing traditional and innovative fabrics.
Our philosophy is dedication to craft. Our aim is to expand your design horizons , teach you new skills and pursue your passion. It is a place where we explore, learn, create and share. 
Fabric Class was founded in 2020 by the designer and masterclass teacher: Dominika Syczynska.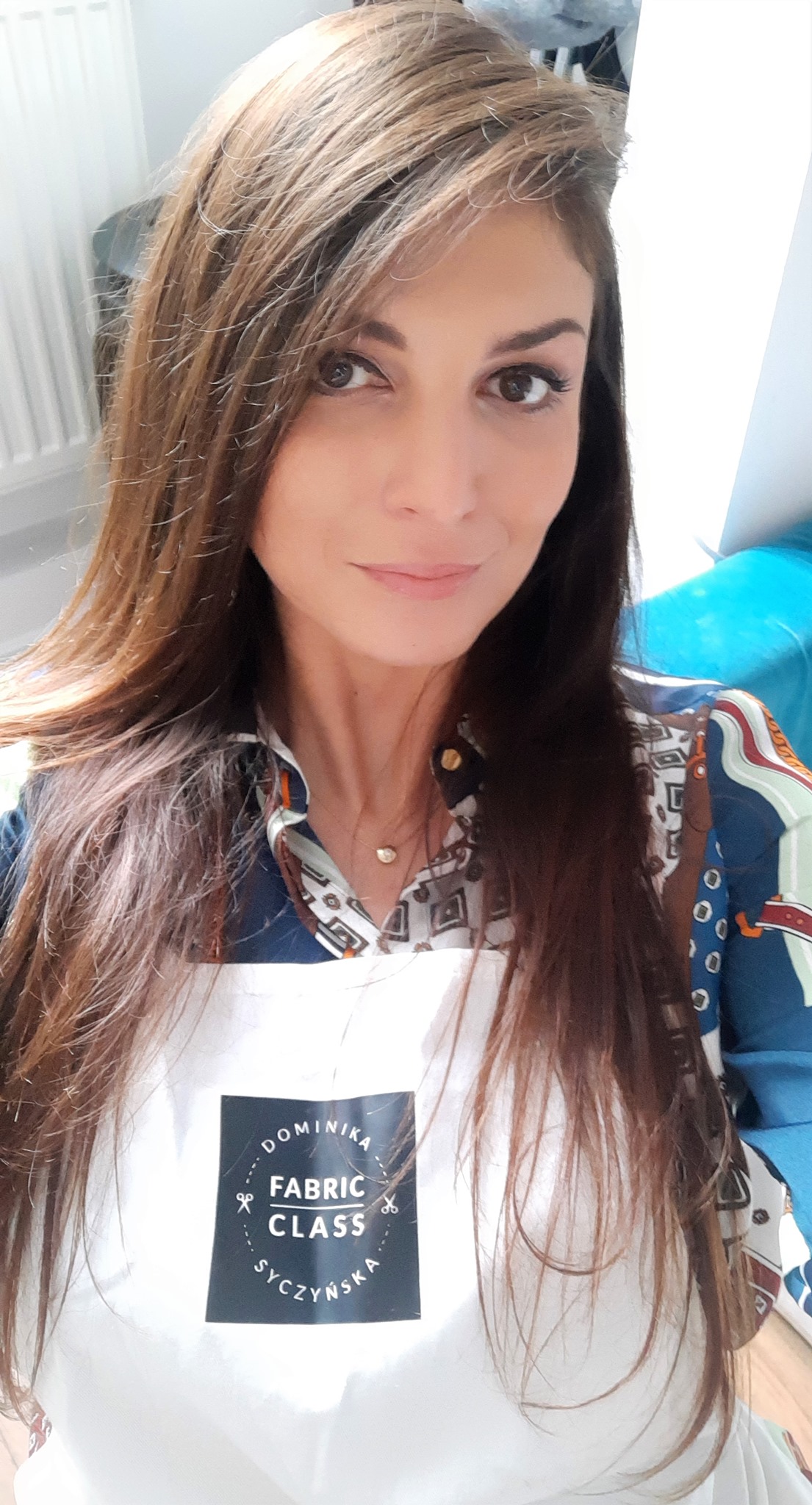 YOUR MASTERCLASS TUTOR:
DOMINIKA SYCZYNSKA
Dominika Syczynska is a fabric and fashion designer and a masterclass teacher. Over the past years she has been teaching fabric design and manipulation courses to thousands of students in many design schools. She launched the online platform FABRIC CLASS in 2020 in order to share her passion and knowledge with design lovers from all over the world. She specializes in teaching: Fabric Pleating, Smocking, Fabric Manipulation Techniques, Creative Sewing, Marbling, Shibori and Batik Fabric Dye, Leather Braiding and Haute Couture embroidery. 
Dominika has launched her own fashion label in 2016, DOMINIKA SYCZYNSKA, which is a contemporary,
womenswear brand. She plays in her designs with clashing aesthetics, mixes innovative and traditional textile design technologies. All garments are created with an impassioned attention to detail and great appreciation for craftsmanship. Opulent, 3D shapes, structures and textures are her signature designs. 
DOMINIKA SYCZYNSKA clothes and accessories were worn by THE VOICE America 2017 contestants (hosted by Alicia Keys, Gwen Stefani, Adam Levine), various singers and actresses . Dominika also designed costumes for multiple movies and her works were published in internationally acclaimed fashion magazines, including VOGUE UK, Glamour and Elle, L'officielle. She is the 1st Prize Winner of Fashion Designer Awards, Project Runway Poland designer and her latest collection was showcased during the Mercedes-Benz Fashion Week.
She studied Fashion Design in Cracow, Poland, and at Central Saint Martins College of Arts and Design in London. After graduation she has worked as a textile and embroidery designer for various fashion labels in the UK.
Nowadays she focuses on sharing her knowledge end design experience with passionate students.